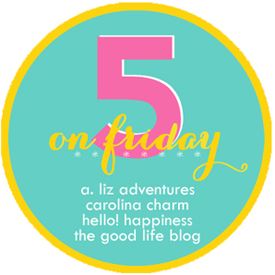 1) My baby is no longer a baby 🙁 She officially thinks she's a big girl, and no longer wants to sit in her highchair. Makes me a little sad if I am being honest.
2) Breaking down and buying both pair of booties I was lusting over. I usually never buy two pair of shoes at once, but I just couldn't choose. I adore them both and plan on wearing them all year long! bring it on fall, cause I am ready for you this year 😉
(Save 15% and free shipping with code SHOES15)
3)
This tortellini soup
. I love soup, and it's pretty much on a weekly rotation around this house come fall. This one looks delicious, and I know Todd will love the fact that is has meat in it!
5) The pure happiness on both of my babies faces in this picture. Sometimes it's the little things like a simple balloon.