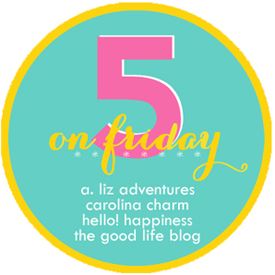 1) Finally caving and purchasing the
kindle fire
for Carson. It's the best thing since sliced bread. I have downloaded tons of games and learning activities for him. He is just smitten obsessed with it!
(Taylor thinks it's great too)
2) My dear friend Mariah is coming to visit!!! I can not even express to you how happy this makes me! She moved far away and I haven't seen her in two years!! I can not wait to see her and kiss her face off!
3) Finding this gorgeous maxi that I can take into the fall. I hope you didn't think I was giving up my maxi obsession just because the season is changing. I plan on rocking it like this.
4) The fact that both my baby and child have given me three hour naps everyday! It is pretty much my saving grace. The house being quite for three hours and me being able to get things done=bliss.
(Or even having an hour to sit back and watch mindless tv).
5) Finding this cute back to school book list on pinterest. Carson always has terrible anxiety when it's time for school to start back, so I plan to pick a few of these up. I am hoping these will help him ease into it a little better this year.