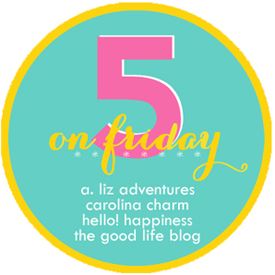 1) We had an awesome pool/playdate this week at the
Country Club of Charleston
! Holy beautiful neighborhood batman, this place was defiantly the stuff of dreams. How I have lived in Charleston for 6 years and didn't know this place existed is still a mystery to me? The fountain beside the pool was a huge hit with my kiddos!
2) The Insanely gorgeous new arrivals by
Collective Concepts
at
Nordstrom
!! O yeah and in case you didn't already know the
Nordstrom
anniversary sale starts today!!!! So may great things I am dying to snatch up!!
3) Having some one on one time with my little man this week. We went on a movie date and saw Monsters University. It was such a cute movie, and I loved it being just the two of us. We ate popcorn, m&ms, and drank cherry coke. He still likes to sit in my lap,
(he's scared the chair will flip him out)
and regardless of the reason it still melts my heart!
4) The early mornings not being too hot outside! While Taylor was taking her morning cat nap, Carson and I played on the deck. Well he played and I sat and drank coffee. I may have also convinced him it was cool to take 20+ pictures of mom until we got a decent one 😉 Not bad for a little guy.
5) Last but far from least
my
Taylor's new
Tory Burch tote
I snagged up from their
killer sale
they have going on right now! Save an extra 20% off all sale with the code
EXTRA20
. Taylor was in desperate need of a new
diaper
stylish bag. So when I saw the color was fuchsia, it had side pockets, and was on major sale I knew it was meant to be!
(Those side pockets are everything.Perfect for bottles, sippy cups, and my phone of course).