Let's start this weekend off right with the top five highlights from this week!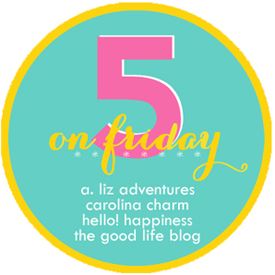 1) I went to lunch with some lady friends on Wednesday, and this is what I ate dominated!!No your screen is not playing tricks on you, I really ate all of this! I have the appetite of a man, it's a real problem!
2) Carson went to stay with his Mimi and Papa for the night. This was us saying goodbye 🙁 Can you tell he loves his mama? Todd and I joke all the time that we will have to kick him out of the house when he is 30!
4) We had playgroup at the pool yesterday……..the hostess brought Lime-a-rita's…need I say more?
Happy Weekend loves!