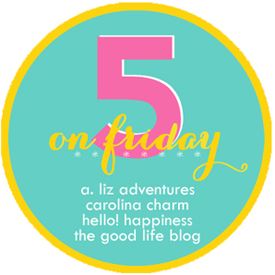 1) My two little monkeys are finally starting to entertain and play with each other. There are few things more precious than watching your babies play together.
2) The
Gap Friends event
going on right now! So much good stuff!! Can't beat Gap prices with 30% off. Use code
GAPFRIENDS
to save.
3) Beach play dates with great friends/neighbors! I feel so blessed to have such great neighbors that I can actually call dear friends.
4) Having no weekend plans!! We are having our family pictures taken on Saturday, but other than that no real plans!! It's going to be so nice to just chill with my little family. Todd and I may even go on a date and see this movie! Looks pretty funny, anyone seen it?